This blog post is brought to you by Jen's personal blog:
lingerie-therapy.com
. Visit her anytime!
How to Wear a Corset or Bra as a Top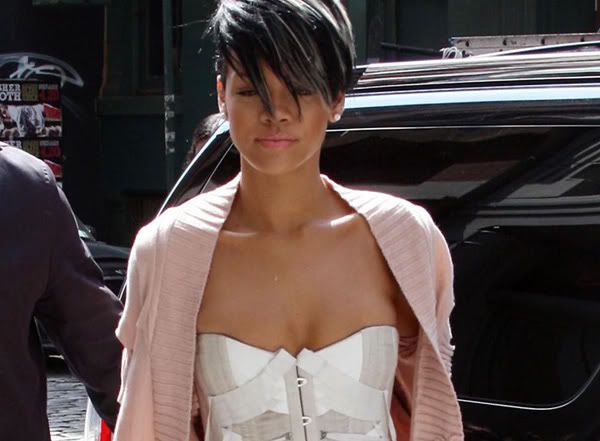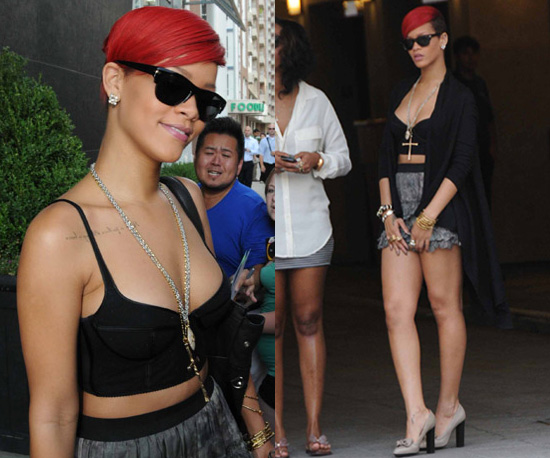 Always the trendsetter, Rihanna is often spotted rocking a corset or bra as a top. Nobody does it better. Of course rock-stars can get away with wearing styles that are more outrageous than most of us. But you can wear this trend if you follow a few rules:
1. If you are wearing a bra as a top, wear a high-waisted pant or skirt to cover your bellybutton. Less midruff will show, and it will appear more classy than hoochy.
2. When wearing a bustier or bra as a top, throw on a blazer or sweater as a cover-up. You can leave it open in the front, but the outfit definitely needs an extra piece so it looks like you didn't just forget your shirt.
3. Small to average sized breasts can easily pull this look off. If you have large breasts consider wearing a bra with the corset, so you have the extra coverage and support. Don't show more than 3 or 4 inches of cleavage!
If you have any other suggestions, I would love to hear them! Leave them in the comments section. Happy New Year!